Log In

Streamline and Simplify with Powerful Marketing Automation Tools
A Host of Tools for your Organization
Marketing Automation allows you to set up processes that help you work more efficiently. Every RICH CRM account includes state-of-the-art, yet simple to implement tools to get you there. Start saving time by taking a look at how they can work for you.
Marketing automation doesn't have to be a difficult process. Our automation tools are easily set up in your forms, websites, videos, and more. To make things even easier, use RICH CRM's visualization tool to help you view graphically all of your marketing automation.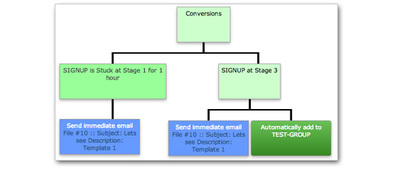 See graphically how your marketing automation is designed
Because richcrm.com.aubines CRM with marketing automation, you can connect your marketing and sales processes together with the use of CRM Workflows. Workflows can be activated by a wide range of triggers, including forms, website visits, clicking a link in an email, watching a video, purchasing something, and much more.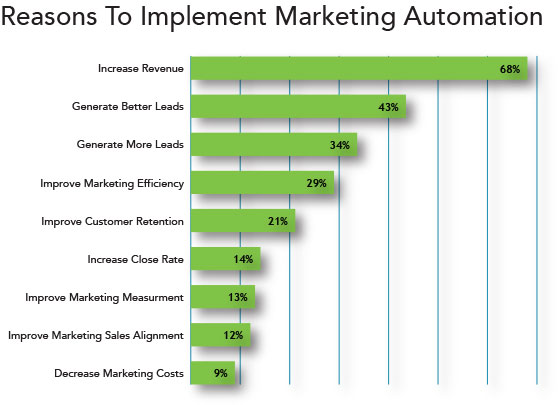 Marketing Automation vs Email Service Providers
There is a big difference between an Email Service Provider (e.g., Constant Contact, Mail Chimp, iContact, etc) and software like RICH CRM that allows for true marketing automation. ESPs focus on simple newsletter building, sending, and tracking. In business, it's known as "batch and blast", and the most common side effect is that it doesn't have any direct or measurable impact on sales or success.
RICH CRM's integration solution to your sales and marketing brings your communication to another level. You still get all the newsletter building, sending, and tracking tools, with the added power that comes from RICH CRM's marketing automation and multi-channel marketing methods (post-click tracking, landing pages, automatic CRM integration, mobile messaging, etc).
Marketing Automation Tool #1: Auto-Responders
You can build web forms with our easy-to-use form builder. These forms, also known as signup forms or lead capture forms, allow you to completely customize the user's experience and make maximize the conversion rate for people visiting your website. They also include the ability for you to design an auto-responder campaign.
Once someone has filled out the form and confirmed their identity, they can be placed in to an automatic sequence of emails. You determine the number of emails and the timing of those emails.
Auto-responders save you the trouble of having to send emails manually to people when they reach out to you. They are useful for ensuring your brand is top-of-mind and are a convenient way to educate and inform leads and clients.
Marketing Automation Tool #2: Drip Campaigns
Within RICH CRM, you have the ability to segment your contacts in to groups. Each group can have as many drip campaigns as you would like associated with it. This means that you can set up automated sequences of emails that are triggered by someone joining a group.
Groups can be joined manually (initiated by a RICH CRM user while logged in to a RICH CRM account or via the mobile app), or they can be joined automatically. For example, you can have someone join a group if that person reaches a threshold score on an email campaign, or visits a webpage, or buys something from you.
Marketing Automation Tool #3: Sales Alerts
Because our website tracking integrates with your CRM, you can see when people you know visit your website. This allows us to see when they are taking action on your website, and let you know what that action is.
Now you can be alerted by email when someone in your contact database visits a particular page or accumulates a minimum number of points for visiting webpages you are tracking. This is an ideal way to ensure your follow-ups are timely and have been shown to increase conversions by upwards of 40%.
Marketing Automation Tool #4: Event Check-Ins
RICH CRM includes a complete event management suite, which means you can set up events, handle registration and payment, and check people in.
Once you have registered someone as "checked in" to the event, you can automatically send them an email. This email can include a survey (RICH CRM also offers an integrated survey builder), forward-to-a-friend, social media sharing, and other useful ways for your event attendees to spread the word.
Marketing Automation Tool #5: Process Abandonment
Some people will call this shopping cart abandonment, but RICH CRM takes it to another level because we recognize not everyone cares about just what people do with a shopping cart.
Managing abandonment automatically means that you can follow when people are going through a process and make sure they don't stop all the way. We call the completion of a process a "conversion", and by tracking individuals through various stages of that conversion, we can see if someone doesn't finish. As a result, we can automatically send them an email, which has shown to increase conversions up to 70%.
Marketing Automation Tool #6: Video
If you use video to get your message across, RICH CRM can help you track who is watching your videos and take action automatically. You can receive an alert and/or automatically trigger a CRM workflow. This workflow can send an email, SMS, set up an opportunity, and more.

RICH CRM's Founder demonstrates how Marketing Automation can work for you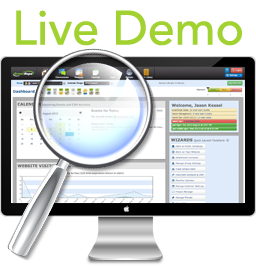 Already have an account? Click here to login.
See how Rich CRM can help you!
Some of our clients: