Log In

Third-Party Software Integration
Power your RICH CRM account with any of our gadgets, plugins, and integrations. Here at RICH CRM, we understand that efficiency is everything. Use any of the platforms below and seamlessly integrate them with RICH CRM, saving you time and money, while ensuring no data gets lost between the two.
Whether you are a WordPress, GoToMeeting, Magento, or even Salesforce.com user, we have the right integration for you. RICH CRM makes running your day-to-day business operations more efficient, so you can focus on the rest of your life.
Import from Gmail, Yahoo, MSN,
e-conomic and more

Sync with Google Calendar, iCal
and more

Google Analytics for Email Tracking

RSS Feeds with Website Builder

IMAP
Keep your CRM in synch with your inbox!

SalesForce Import
QuickBooks Export

Zimbra Integration

XML API
If you have a suggestion for an integration, please send over your suggestions!
Our goal is always to make the life of a business owner easier. If you are using a popular business software tool that we don't already integrate with, simply send us an email and we'll look into the possibilities that are available.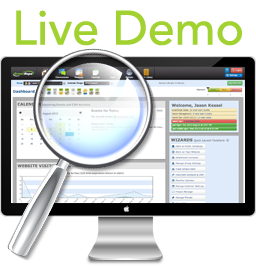 Already have an account? Click here to login.
See how Rich CRM can help you!
Some of our clients: